Calificación
Valoración total del propietario

The apartment was located in a very nice town but not very central if you do not have a car. It was about a 45 min walk to the centre of Funchal. However it is close to the mall, grocery store and restaurants. The view is great too! The apartment looked like the pictures however was not comfortable all all. The bed was like cardboard and for the 4 days I stayed in the apartment, I ended up hurting my back so badly I had to to go the doctor. The washing machine leaked a little bit. The shower is very inconveniently designed were there is no barrier so the water goes all over the bathroom floor and the hot water only lasts for about a minute. I decided to leave the apartment after 4 days even though I had a year booked. The landlord was unwilling to release me from the contract and Flatio wasn't much help either even though I notified them 24 hours of moving in. I gave my 30 days notice and ended up paying a month of a half of accommodation. Would not recommend.

Michelle H.

Lovely apartment with everything included for my stay.
The location is ideal and within walking distance of a large supermarket.
I do alot of spinning classes and there is a really good gym for this on the bottom floor of the apartment block.
I know Madeira island fairly well having stayed for long periods in the past and can recommend the island the landlady and the cosy apartment.
Allan

William C.

Nice flat in a local neighborhood close to Praia Formosa, Pingo Doce, cafes, restaurants. No problem with check-in as Susana booked us a taxi from the airport and the driver had the key. Good internet - both of us could work and have meetings at the same time. Kitchen equipment was enough to cook yourself.
The only downside of the flat is that you need to stand to see the view. When you sit at the kitchen table you generally do not see it. Tomasz F.

Beautiful apartment with a fully equipped kitchen, nice bathroom, and cozy bedroom.
Susana is a great landlord, very helpful, and fast in response. I highly recommend this place.

Bogusław D.

Really nice place with sea view, close to the Forum Shopping Center and a bus stop right in front of the door. Sometimes a little bit noisy during the day, but super silent at night.

Jan M.

Susana was just great! Such a warm person, looks like she's a part of your family!
The flat is in an excellent condition, nothing was missing. We've lived here for 5 months, no issues atr all! Huge shoping centre located 10 min. walking. Bus stop directly to a city centre is just outside the building. Spacious parking (free). 20 min. to a beach.

Vaidrius S.

Really nice apartment in a very good area. The communication with Susana was very good and she gave me lots of useful tips. I would definitely come back.

Alexandra-Simona P.

Beautiful apartment with modern kitchen, shower and good bed. Really enjoyed spending few months here. Plus, Susana is such a lovely landlord! Totally recommended.

Hitomi M.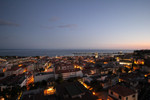 A nice apartment at the top of one of the highest buildings in Funchal with correspondingly amazing views of the city and the ocean.

Its strategic position makes it ideal for those without a car as everything ranging from shops and restaurants to bus stops of all the major bus operators is located within walking distance. However, a car can be parked in a nearby car park.

High-speed internet (>80 Mbps), a home office desk, a large dining table and a small table on the balcony accommodated our needs to work without disturbing each other too much.

I recommend both the apartment and Susana as the host.

Martin C.

Susana's apartment is a very cozy and homely place, close to major facilities.
Susana is the most lovey owner, she makes sure you have anything you need, she is very helpful and fast in response.
I absolutely recommend her place.

László B.
Referencias
No hay ninguna referencia aún